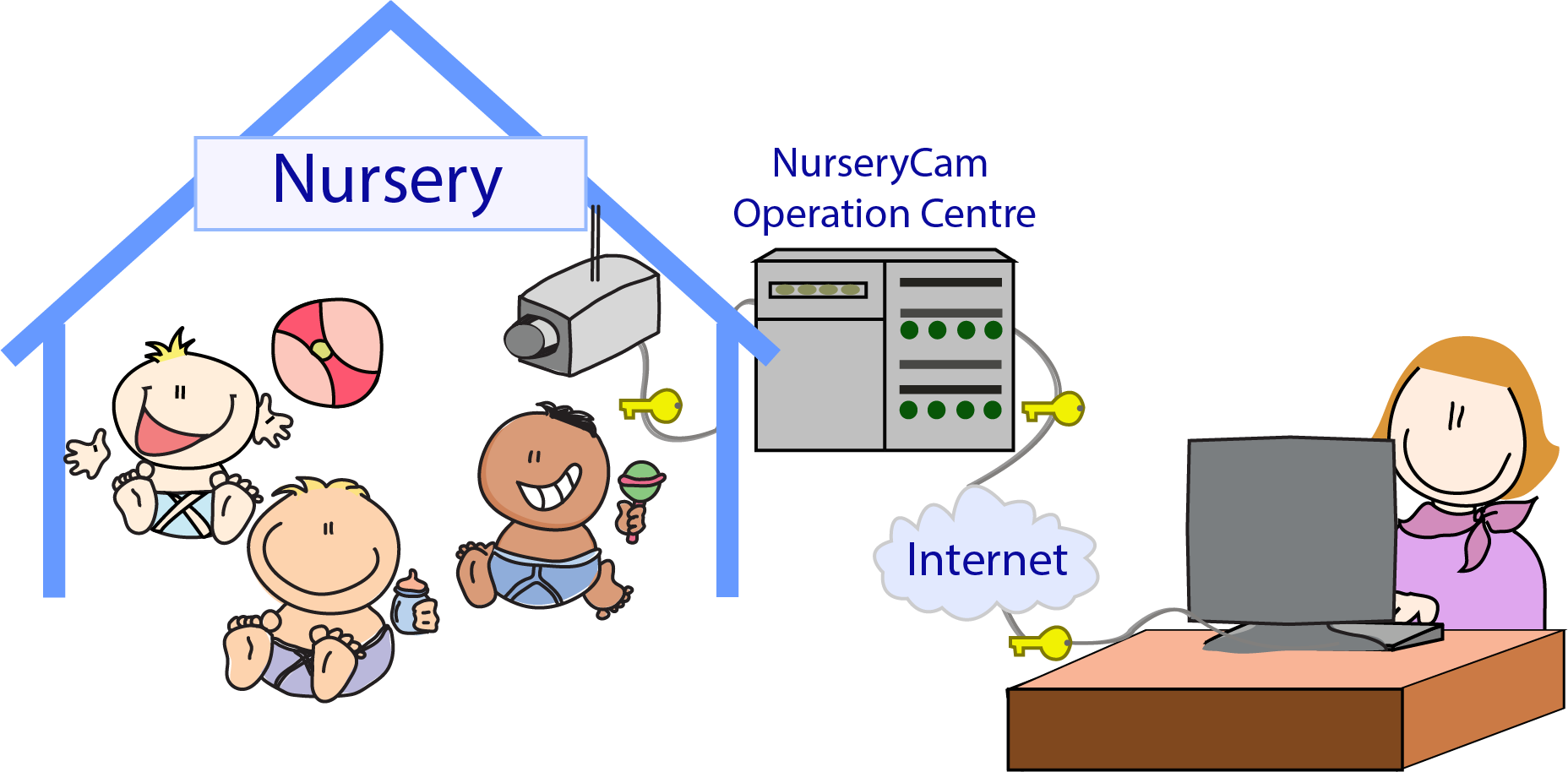 Bridges parental bonding
"What is my little angel doing now?" You often wonder how your little ones are doing when you're at work or traveling overseas. But, if NurseryCam is installed at your nursery, you will be able to view real-time images of your children securely via Internet access. You can watch your children wherever you are; whether you are at work or traveling. Grandparents will also be thrilled to share in the joy of watching their grandchildren grow.
NurseryCam is an easy way to follow your child's daily routine, to watch your child interact with others and to keep up with your child's development. A quick peek would bring you peace of mind all day long. "Painting today was fun!" children may say when they get home. With NurseryCam, you can nod approvingly because you have shared in what's happened. We wish all families could enjoy it! If your nursery has not installed NurseryCam, you can talk to your nursery and other parents to see what they think.
Download Parent Info Pack
"Sitting in work after 6 months maternity leave, 1st week back and thinking what am I doing here. I just wanted to see my baby! Thinking what is she doing now, is she missing me. I logged in and she was asleep! So I knew she was ok. Thank you this is such as wonderfull idea."
"I have spent 3 of the last 5 months working away from home. It brings a smile to my face every time I see my daughter on NurseryCam and helps make the time apart that little bit easier. I tell her that I have been watching her at school and she usually replies that she hasn't been watching me but she sees me in her dreams.... Priceless!!"
"I have used this service for the first time today, and found it to be absolutely wonderful. I have been able to peek occasionally at my daughter, and see that she is content and happy at her nursery. I would otherwise have had an incredibly stressful day at work, but the ability to see my daughter pottering around and playing put the world into a little more perspective. Thank you!"
Find Out More